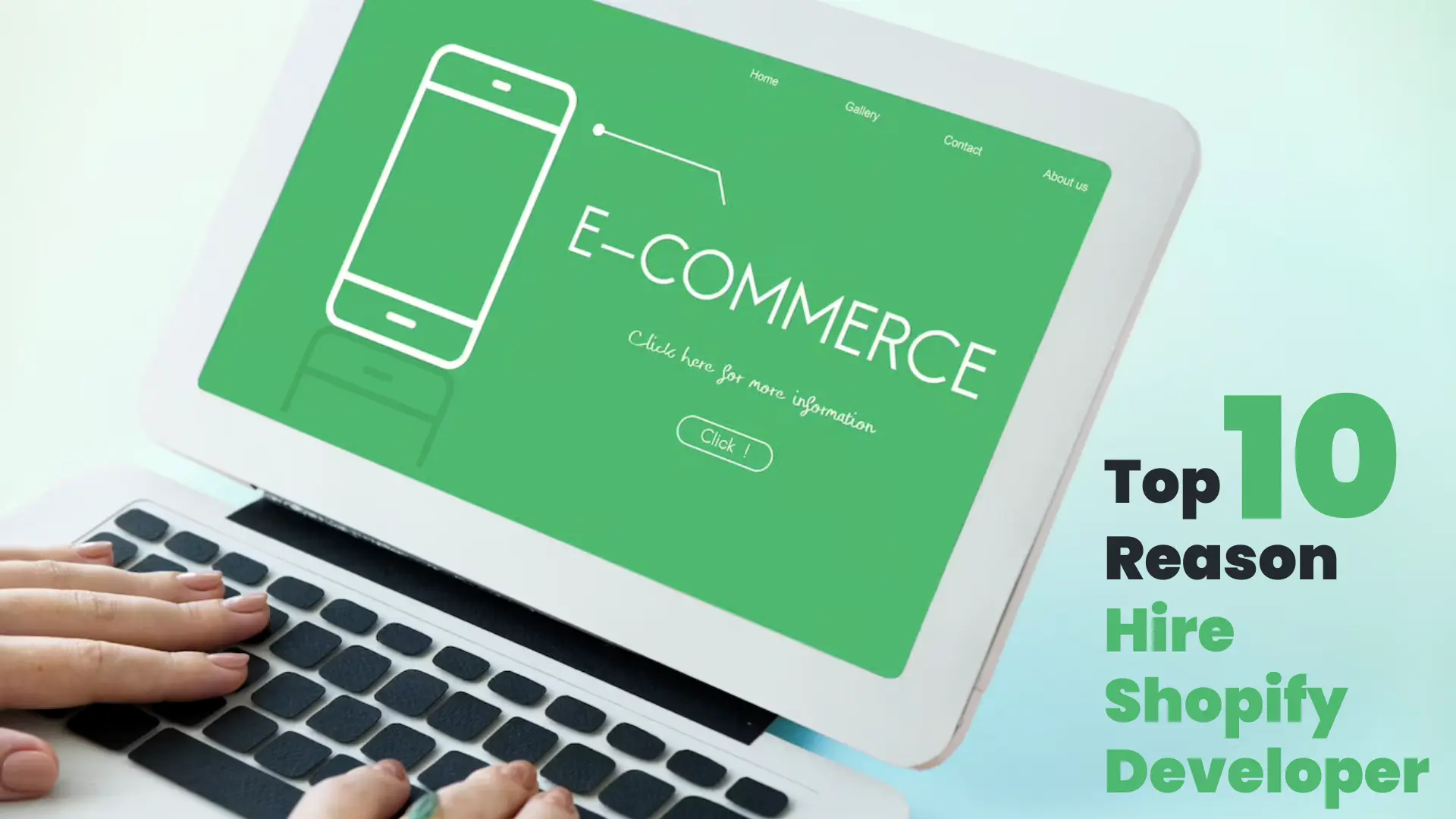 Shopify is a precise and modern eCommerce platform that offers a plethora of modern tools to help you build a successful online presence. With a remarkable 11 percent share of the global eCommerce market and empowering over one million businesses across 175 nations, Shopify is a force to be reckoned with. Partnering with an experienced Shopify developer or hiring a reputable Shopify development company is the key to unlocking new business opportunities in the digital realm. Whether you have groundbreaking concepts or are seeking fresh approaches to monetize digitally, the Shopify platform can seamlessly transform your offline business into a thriving online store, allowing you to serve your customers without missing any sales opportunities. Even if you already have an online store on a different eCommerce platform, Shopify provides a seamless migration process. 
However, while Shopify is renowned for its user-friendly interface and an array of available themes and apps, building a site that truly captivates and engages buyers can be a time-consuming task. That's when it becomes crucial to determine whether it's time to hire Shopify developers. In this blog, we will delve into the top ten reasons why bringing in Shopify experts can be invaluable for your online store's success.
Top 10 Reasons to Hire a Shopify Developer for Your Online Store
1. Build an attractive and brand-consistent store: 
A visually appealing and brand-consistent online store plays a crucial role in attracting and retaining customers. When you hire dedicated developers, they have the expertise to transform Shopify's pre-made themes into something unique that aligns perfectly with your brand identity. With their skills in HTML, CSS, JavaScript, and Liquid, they can customize every aspect of your store's design, ensuring a seamless and immersive user experience. Additionally, experienced Shopify developers who are well-versed in Shopify's Theme Framework and the Bootstrap framework can make your store responsive across all devices, further enhancing its accessibility and usability.
2. Improve SEO: 
Search Engine Optimization (SEO) is the key to boosting your online visibility and driving organic traffic to your store. Without proper optimization, even the most visually stunning and user-friendly store may struggle to attract customers. When you hire shopify expert who specializes in SEO, you can ensure that your website is structured, coded, and tagged in a way that search engines understand and appreciate. They will conduct keyword research, optimize meta tags, implement schema markup, and optimize page load speed to improve your store's search engine rankings. With a higher ranking, you'll enjoy increased visibility, more qualified traffic, and ultimately, higher conversion rates.
3. Focus on your core strengths: 
As an entrepreneur, your time and energy are best spent on strategic business activities rather than getting caught up in the technicalities of building and maintaining an online store. You can hire dedicated Shopify developers to offload the responsibility of designing, developing, and maintaining your store to professionals who have in-depth knowledge of the Shopify platform. They will stay updated with the latest trends, features, and updates, ensuring that your store remains optimized, secure, and up to date. This allows you to focus on growing your business, developing marketing strategies, and providing exceptional customer experiences.
4. Leverage Shopify's social media integration: 
In today's digital age, social media has become a powerful tool for driving traffic and generating sales. Shopify offers seamless integration with popular social media platforms like Twitter, Facebook, and Pinterest, enabling you to sell directly to your followers and engage with potential customers. When you hire Shopify developers, they can help you leverage this integration to its fullest potential. They will set up "Buy Now" buttons in tweets, add a "Shop" tab to your Facebook page, and create "Buyable Pins" on Pinterest, facilitating the audience to shop while they are present at their social media platforms. By expanding your reach and making it easier for customers to buy from you, you can increase your sales and brand exposure.
5. Extend Shopify's core functionality: 
While Shopify offers a wide range of built-in features and templates, there may be specific requirements unique to your business that require additional functionality. Hiring Shopify developers allows you to tap into the vast ecosystem of apps and plugins available in the Shopify App Store. These developers can integrate third-party tools and extensions seamlessly into your store, enabling you to enhance marketing efforts, streamline operations, and provide a better overall shopping experience. Whether you need to integrate email marketing software, implement advanced analytics, connect with fulfillment services, or customize checkout processes, Shopify developers can help you extend Shopify's core functionality to meet your specific business needs.
6. Enhance Customer Experience: 
In today's competitive market, delivering an exceptional customer experience is crucial for business success. Hiring dedicated Shopify developers can help you create relevant and memorable events for your customers, fostering brand loyalty. They can assist in crafting innovative user experiences, implementing comprehensive customer support systems, and organizing live retail events. You can leverage their expertise, you can enhance customer retention campaigns and create moments that leave a lasting impression.
7. Provide Comprehensive Development: 
Building a professionally developed and designed online store tailored to your business requirements is essential. Shopify developers can offer comprehensive development services, ranging from strategy to design and development. Whether you need a new website or want to renovate your existing web portal, Shopify experts can turn your ideas into robust and sales-oriented online solutions. They understand that each business has unique needs and customize development packages to meet your specific objectives within your budget.
8. Empower Your Store with Third-Party APIs: 
As your business grows, you may require additional components to improve and scale your online store's performance. Shopify developers can enable third-party API integrations for accounting, shipping, inventory management, CRM, marketplaces, marketing tools, payments, and social media. With integration of these external components, such as Zoho, HubSpot, Zendesk, or Salesforce for CRM, and MailChimp or Omnisend for marketing tools, you can enhance data analysis, personalize marketing campaigns, and expand your reach.
9. Make Code Changes: 
Customizing your Shopify store often requires making code edits and technical changes. Shopify developers with proficiency in HTML, CSS, and Liquid (Shopify's templating language) can help you modify your theme code to meet your specific design and functionality requirements. If you lack coding expertise, hiring Shopify developers is essential for adding custom features and making the necessary code adjustments to create a unique and tailored eCommerce store.
10. Boost Site Performance Consistently: 
A high-performing online store is crucial for providing a seamless user experience and maximizing conversions. Shopify developers can optimize your store's performance by utilizing a Content Delivery Network (CDN) to distribute content efficiently and reduce loading times. They can also address issues related to infrastructure, hosting, mobile site performance, and speed challenges caused by visual content or carousel features. This ensures consistent performance and fast loading times and enhances user satisfaction and drive more sales.
What Factors Should be Considered When Hiring a Shopify Developer?
1. Evaluate Past Experience: 
One of the crucial factors to consider when hire shopify developer is their past experience with Shopify projects. Take the time to review their work portfolio and assess the successfully delivered projects. This will give you insights into their capabilities and expertise in working with the Shopify platform. Additionally, consider checking client feedback and testimonials to gauge their proficiency and client satisfaction.
2. Technical Proficiency and Communication Skills: 
A skilled Shopify developer should possess technical expertise in areas such as PHP, API integration, and Shopify-specific development. They should be adept at utilizing Shopify's features and tools to build an exceptional eCommerce store. Moreover, effective communication skills are essential for understanding your project requirements and delivering results that align with your business expectations. Look for developers who can clearly comprehend your needs and communicate effectively throughout the development process.
3. Developer Testimonials and Reviews: 
To gain a deeper understanding of a Shopify developer's reputation and competence, explore their testimonials and reviews. Reach out to past clients and inquire about their experience working with the developer. Additionally, conduct a Google search to gather insights from other professionals who may have shared their opinions or experiences. 
Conclusion
Finding and hiring skilled Shopify developers is a challenging task, but the rewards are well worth the effort. By partnering with the right Shopify development company, such as Whitelotus Corporation, you can unlock the potential for increased revenue, sales, profits, and an exceptional customer experience. Taking your business online and maximizing your returns requires the expertise of Shopify developers who can create an e-commerce store that meets your unique requirements. We can help you hire shopify website designer who can access to a pool of pre-vetted website development expertise. If you're seeking the best Shopify developers or a comprehensive design and development team with a track record of client satisfaction, Whitelotus Corporation is an excellent choice. Get extensive services and ongoing support to experience a competitive e-commerce landscape.
Also Read: