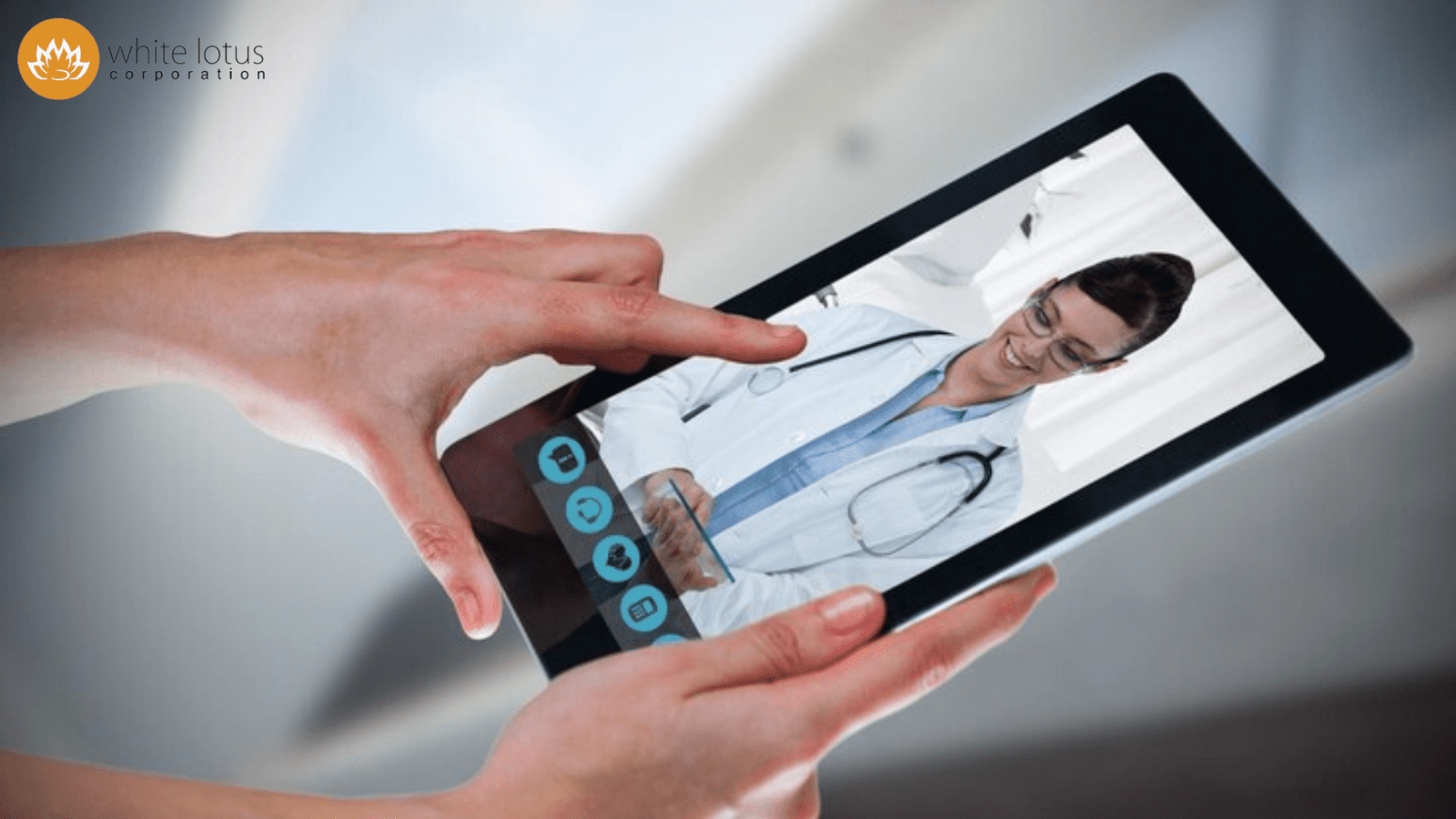 Technology is leading this transition in the healthcare industry, which is changing at an unprecedented rate. Telemedicine, which uses technology to deliver medical treatment remotely, is one area where technology is advancing significantly. Telemedicine apps have become a realistic solution to close the communication gap between patients and healthcare professionals and are revolutionizing the way healthcare is delivered. The delivery of medications is one of the major areas where telemedicine applications have a big influence.
With the rise of online medicine delivery app development, patients can now get treatment in the convenience of their own homes, avoiding the inconvenience of going to a physical pharmacy. This has proved helpful for especially those with chronic illnesses who must take medication on a daily basis as well as for those with mobility impairments who find it challenging to travel. According to Statista, the worldwide mobile health market is anticipated to increase and reach USD 300 billion by 2025.
Telemedicine: A Revolution in Healthcare
Over 65% of doctors, according to a survey, utilize telemedicine apps to remotely monitor and treat patients who do not have rapid access to medical facilities. Medical professionals support doctors by extending their reach and offering better services. As the demand for telemedicine apps continues to grow, Established organizations and start-ups alike have started to invest in online medicine delivery app development. They're recognizing the significance of technology in reimagining healthcare and are creating new products and services that prioritize consumer health and wellness and make healthcare more inclusive. Let's now explore the qualities of telemedicine apps and the way they are shaping the future of healthcare delivery.
Better Access to Healthcare Services
Telemedicine applications are improving patients' access to healthcare services. People in isolated or rural locations may now get treatment without traveling large distances. Patients with mobility challenges or impairments can also use telemedicine applications to obtain medical consultations without leaving their homes. Furthermore, patients who cannot take time off work or have trouble scheduling appointments during regular business hours can use telemedicine applications to obtain healthcare services outside of standard office hours. Telemedicine applications are also boosting access to healthcare services for people who previously could not afford them. Several telemedicine applications charge less than traditional medical facilities for consultations, and some are even free. Underprivileged communities and those who may have previously been unable to afford critical medical treatment must have better access to healthcare services.
Enhanced Productivity and Efficiency
The effectiveness and productivity of healthcare delivery are increasing, thanks to telemedicine applications. Healthcare professionals may offer consultations from anywhere, at any time, using telemedicine applications. Patients now no longer need to travel to a physical office, which decreases wait times and enhances the entire patient experience. Apps for telemedicine also enable medical professionals to see more patients each day, as healthcare professionals are frequently constrained by the number of patients they may see during regular business hours in typical medical clinics. To facilitate this, medicine delivery app development companies are partnering with healthcare app developers to create revolutionary solutions that improve the efficiency and productivity of healthcare delivery. The top telemedicine apps available today set the standard for high-quality telemedicine services by removing all the restrictions.
Improved Quality of Care
Telemedicine applications improve patient outcomes by enhancing patient participation and treatment plan adherence. Telemedicine applications provide patients with easy access to medical information, such as treatment plans and prescription information, via their mobiles or tablets. This data can assist individuals in better understanding their medical issues and adhering to their treatment programs. The introduction of online medicine delivery apps is also making it easier for people to order and get their prescriptions.
Telemedicine applications also enable patients and healthcare professionals to communicate more often. This regular contact can assist healthcare practitioners in closely monitoring patients and modifying treatment strategies. To guarantee that patients have direct access to the medications they require, top mobile app development companies are also providing pharmacy development services. With the help of pharmacy development services, pharmacies can now develop their own apps to cater to the needs of their customers.
Enhanced Patient Engagement
Telemedicine applications have also increased patient participation in healthcare. People may now track their health status using numerous healthcare applications that give real-time data and feedback. Telemedicine applications also deliver individualized healthcare services to patients, which can enhance patient outcomes. Patients may now actively engage in their healthcare journey by connecting with clinicians, tracking prescriptions, and accessing educational materials.
Adoption of Wearable, Remote Monitoring Devices, and AI
Wearable devices have also become more popular as a result of telemedicine apps. Patients can now track their health problems and exchange data with their healthcare professionals via wearable and remote monitoring equipment. This has enabled healthcare practitioners to give more individualized medical care to patients while also closely monitoring their health problems.
Wearable and remote monitoring technologies have also assisted people in becoming more proactive about their health and facilitating early intervention when needed. Innovative businesses, too, are using AI to address some of the problems the healthcare sector is now facing. They are providing a powerful AI-powered Symptom Checker that can analyze a patient's symptoms and deliver accurate and useful information on likely causes and suggested next actions after asking a few simple questions.
Welcome The New Era of Healthcare
Healthcare app developers are developing new and creative telemedicine apps to further increase patient accessibility. These programmers are concentrated on producing user-friendly apps that are simple for patients from all walks of life to utilize. To develop such apps, pharmacies can also seek the services of a healthcare app developer or a top mobile app development company. Such companies provide specialized solutions to meet the unique needs of pharmacies, such as creating applications that link to pharmacy management systems and provide real-time updates on stock, orders, and delivery.
The future of healthcare is getting greatly influenced by the digital revolution. Moreover, legacy healthcare providers are also disrupting themselves by employing digital tools and services to change healthcare as we know it. This is because technology-focused businesses are not the only ones innovating to challenge the current healthcare paradigm. This change includes utilizing technology like AI and big data to put the person first, changing people's perspectives so that wellness is seen as a crucial aspect of health, and increasing the accessibility of healthcare.
Also Read: