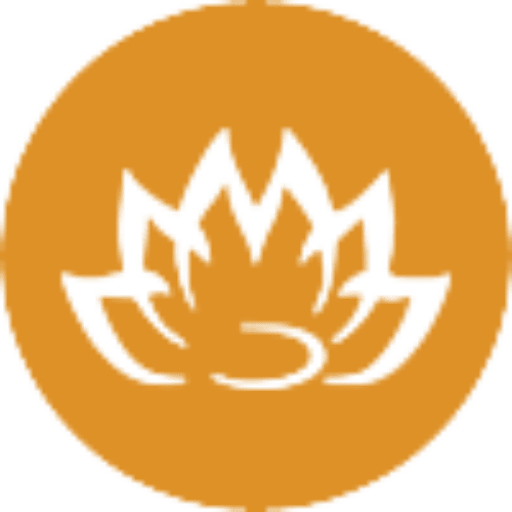 This post was written by wlcglobal
"The biggest mistake we made as a company was betting too much on HTML5 as opposed to React Native," said Mark Zuckerberg in an interview with Tech Crunch Disrupt. Are you repeating the same mistake?
When it comes to mobile app development for new business start-ups, entrepreneurs are often concerned about app performance in the highly competitive market.
Why fall into code complexity when building cross-platform apps (Android, iOS, Microsoft) is easy & fun with Native? By using one programming language and a unified codebase you can build high-performing hybrid apps that render seamlessly on any platform or viewports.
Talking about the most popular cross-platform app frameworks preferred by global developers, React Native wins the game with an average 40% of popularity score in three consecutive years. This means, nearly half of the developers worldwide prefer React Native for app development.
Usability of cross-platform mobile frameworks
Why choose React Native for mobile app development?
React Native by Meta is a free-to-use, open-source UI framework for developing cross-platform applications in React with native platform capabilities.
Of all technologies, we recommend React Native for app development because we have some logical reasoning. React Native;
Offers a unified codebase that renders seamlessly on a hybrid platform.

Renders efficient cross-platform apps that look & feel like native apps.

Allows code reusability

Helps in building high-performing, dynamic, flexible and scalable apps

Supports fast and efficient development.

Enables easy debugging

Efficiently renders complex UI updates.

Supports Search Engine Optimization (SEO) and hot reloading

Offers a wide range of development tools and strong community support.
Some of the most popular apps built with React Native apps are Facebook, Instagram, Salesforce, Microsoft Office 365, Uber Eats, Pinterest, Walmart, Bloomberg, Shopify, Flipkart, Myntra, Tesla, Wix, and Unacademy.
Now that you are sure about app development technology, let us give you some amazing app ideas for start-ups which can make you a millionaire. 
Top 6 Innovative & Unique React Native app ideas for your Start-up.
Before you make any decision, know that choosing an app development idea completely depends on:
What are your business goals?

Which consumer segment do you want to target.

What is the niche of your App. Do you want a commercial, social or enterprise-grade app?

What are your current channels and available resources.

And most importantly, your budget for the start-up.
So, without any ado, let us delve into some amazing app ideas.
Cryptocurrency Wallet:
Cryptocurrency is one of the highly trending innovative technologies that has creatively disrupted the global market creating a huge impact on the digital space. With popular businesses already accepting cryptocurrency as a payment option, the demand for crypto-wallets is gaining momentum.
However, why should you invest in a cryptocurrency wallet application? Here we have some important insights into the global market.
The global cryptocurrency market size valued at USD 1.49 billion in 2020 is expected to garner USD 4.94 billion by 2030, accelerating at a CAGR of 12.8% from 2021 to 2030.
Witnessing a 190% increase in user base from 2018 to 2020, the cryptocurrency market is at its peak with 295 million active users across the globe.
2022 has witnessed over 8.6 million monthly downloads of cryptocurrency wallets worldwide.
What are the benefits of developing a cryptocurrency app in React Native?
Apart from the common benefits that React Native offers, some other bonus points are:
High compatibility and increased flexibility.
Support for third-party plugins.

Render complex tasks through simple programming.

Reusable code, component logic, React hooks, and state management.

Free-to-use diverse UI libraries.

Customisable UX components

Simple modifications using drag-and-drop features.

Easy debugging and patching.
Some popular cryptocurrency apps built with React Native that are trending in the global market are Rainbow Wallet, Coinbase, and MetaMask.
NFT Marketplace:
An app for NFT Marketplace is a million-dollar start-up idea.
The NFT marketplace is where users can create, buy or sell NFTs (Non-Fungible Tokens) and crypto collectibles. Here one can trade on digital assets like art, music, photography, collectibles, gaming items, intellectual properties, and other blockchain-secured virtual goods through cryptocurrency. In turn, a user gets a smart token that cannot be copied, divided or substituted. While it can be transferred or traded only by its owner.
You can invite various artists and display their digital assets on your platform. You can host live auctions, and exhibitions, and notify the users regarding the latest bids & bets.
Why you should create an NFT app?
It is a latest and highly trending technology

It promises great ROI (Return on Investment)

It targets a wider range of audiences as its niche is not restricted to business development & finance.

It's decentralised architecture eliminates third-party involvement

It has high-security protocols backed by blockchain.
Read More: Guide to Building Your NFT Marketplace in 2022-2023
Some important insights into the global NFT market are:
The global sales involving NFTs in arts, sports, gaming, and other segments summed up to USD

13.98

billion in 2021.

The global NFT market size valued at USD

1.59

billion in 2021 is expected to reach USD

7.63

billion in 2028, growing at a whooping CAGR of

22.05%

from 2022-2028.

The year-over-year growth of the NFT market cap is

3,242.8%
Some of the popular NFT marketplaces are OpenSea, Nifty, SuperRare, Binance, and Rarible.
Metaverse app:
Businesses are taking transit from transactional conversation to highly dynamic and interactive conversations, using Metaverse. Where the tech geeks are calling metaverse the next iteration of the internet, considering building a metaverse app for your start-up can be a great idea.
You can build a gaming app, a shopping app, or an educational app depending on your business niche.
Your development team can write the codebase in React Native and deploy it through React-Viro across all the VR (Google Daydream, Google Cardboard, Samsung Gear) and AR (iOS, Android ARCore, ARKit) portals.
Some important insights into the global Metaverse Market:
Benefits of the Metaverse app:
According to a survey by Statista conducted on 1,050 respondents worldwide, the benefits of Metaverse based on user opinions are represented below the infographic.
Some of the React Viro apps are Entur, arshow.me, Vidi VR, and Kydy, available on both iOS and Android platforms.
Telemedicine App:
The Covid-19 pandemic has changed the entire landscape of the healthcare industry. It has digitally transformed the healthcare sector by making medical help available online at a similar price as an in-person visit.
The global telemedicine market size was valued at USD 50 billion in 2019. Owing to the Covid-19 pandemic, key players have predicted an upsurge in the telemedicine market, expecting its value to elevate reaching USD 460 billion by 2030.
Telemedicine apps are used to cater live health consultations, doctor-on-demand, online medical care, psychiatric therapies, and other such mild health conditions.
For your Telemedicine app, you can have a simple UI displaying a variety of options like:
A tab to schedule or cancel appointments

list of multi-specialist doctors along with their credentials and time of availability

Patient's profile highlighting health conditions and treatment updates

Doctor's location in case of emergency

A tab flashing 24*7 healthcare professional availability.
Also Read: Online Medicine Delivery App Development
You can also consider adding features like:
Customized workout and diet plans according to the health condition of a patient

Push notifications confirming booked/rescheduled appointments

Send automated reminders before the appointment

Mention a list of medical examination reports like X-rays, pathology reports, MRIs, Ultrasound reports, etc to keep in hand during the appointment.

Option to set reminders to take prescribed medicines on time.
Moreover, adding a tab for health-related blogs and a FAQ page addressing common health issues like high BP (Blood Pressure), Diabetes, thyroid, Obesity, etc, can also be a good idea.
This app is also useful for doctors as it helps them to maintain patient records, keep a track of ongoing treatment and compare progress, or send important updates to the patients regarding ongoing treatment.
Most importantly, while designing a Telemedicine app, focus on delivering a great video calling experience even with network fluctuating. Do not forget to integrate multiple payment options.
Apps like Practo, Amwell, Teladoc, GoodRx Care, PlushCare, Maple-24*7 online doctors, MDLIVE, etc are some Telemedicine apps built using React Native template.
Food Delivery apps:
With React Native you can build a third-party platform that aggregates food service outlets, grocery stores, and supermarkets. This type of app is modernizing how consumers buy shelf-food products and ready-made meals by offering excellent shopping experiences as well as express food delivery.
However, talking of food delivery apps, the market is already captured by popular companies like Uber Eats, Zomato, swiggy, etc. Indeed, there is tough competition to fight. What you can do is start a healthy food delivery platform by hosting homemade healthy food.
People are getting more and more health conscious and are always finding healthy options to munch on. You can invite home-makers, local caterers, or professional chefs to your platform. With a prior ordering system, customers can enjoy healthy homemade food at their doorstep.
To make your app more interactive and engaging you can add a 'Healthy Recipes' tab where chefs can upload their cooking videos sharing their healthy food recipes with users. By doing this you are providing a platform to home-makers, local caterers, or professional chefs to display their talent and make extra income. Plus, you are helping your customers to eat healthily.
Moreover, to host online delivery of grocery as well as shelf food products on your app you can collaborate with local grocers and supermarkets.
The popularity of food delivery apps is upscaling and does not seem to fade any soon. To support this, we have some market statistics on food delivery apps:
The global investments in food delivery apps summed up to USD

17.8

billion in the four quarters of 2021.

The global food delivery market size valued at USD

130.2

billion in 2022 is expected to increase by USD

223.7

billion in 2027, growing at a proliferating CAGR of

11.4%

from 2022 to 2027.

Food delivery apps have an active user base of

972

users across the globe.
Uber Eats, NEZ, Delivery, Quiqup, and Chop are some of the popular food delivery apps built with React Native.
Product Authenticity Scanning app:
The problem of counterfeit and pirated goods trading has become global. Fake goods are penetrating the market by crossing borders and infringing the intellectual property rights of reputed companies holding high brand values.
In the current year, the annual sales loss due to counterfeiting was recorded at 26.3 billion Euros in the clothing sector and 4.7 billion Euros in the cosmetic sector. Moreover, the pharmaceutical industry has reported 2,440 such incidents in North America alone.
The counterfeiting, plagiarizing, and the pirating issue is growing larger. Consumers are not being able to identify the difference between authentic and fake goods, as a result, pay a high price.
To address this issue, you can create a React Native app for scanning and verifying the product's authenticity. By scanning the barcode or entering the product manufacturing code, this app can verify whether the product is original or fake, thereby confirming the product's authenticity.
Wrapping up
Brainstorming these amazing start-up ideas, the next thing that strikes your mind is, where to find an efficient react native app development team to build the app. No worries. We are here with a checklist to help you select the best react native app development company.
Important Points to consider for hiring a React Native App Development Company:
Check the company's portfolio: its reputation in the market, its client base, years of experience, and company reviews (especially if there are any negative reviews).

Go through its case studies and client testimonials, to understand its working culture.

Make sure to discuss the timeline and cost of overall app development (including marketing and maintenance costs).

Check the efficiency of the development team. This is the most important aspect to consider, as the success of your project entirely depends on this factor. To hire react native app developer, you can also conduct technical interviews to check their skill set.

Discuss all your business requirements keenly with the React Native app development team and make a prototype, so that you can identify all the weak areas and take early steps for mitigation.

Outsourcing is also a good option as you can find talented resources at reasonable charges. Just make sure to check the company's authenticity and brand value before cracking a deal.
And, why at all search anywhere when we are here? Check our company profile, we fit into all your requirements with big green ticks on the checklist.
Whitelotus Corporation is one of the top mobile app development company with more than 10 years of experience in web and mobile app development. We have a talent pool of highly skilled react native app developers efficient at rendering high-quality apps in less time.
We have a long list of amazing app ideas and can help you kick-start your start-up until it comes to full throttle. So, let us connect; call us for a FREE consultation.
Alos Read: