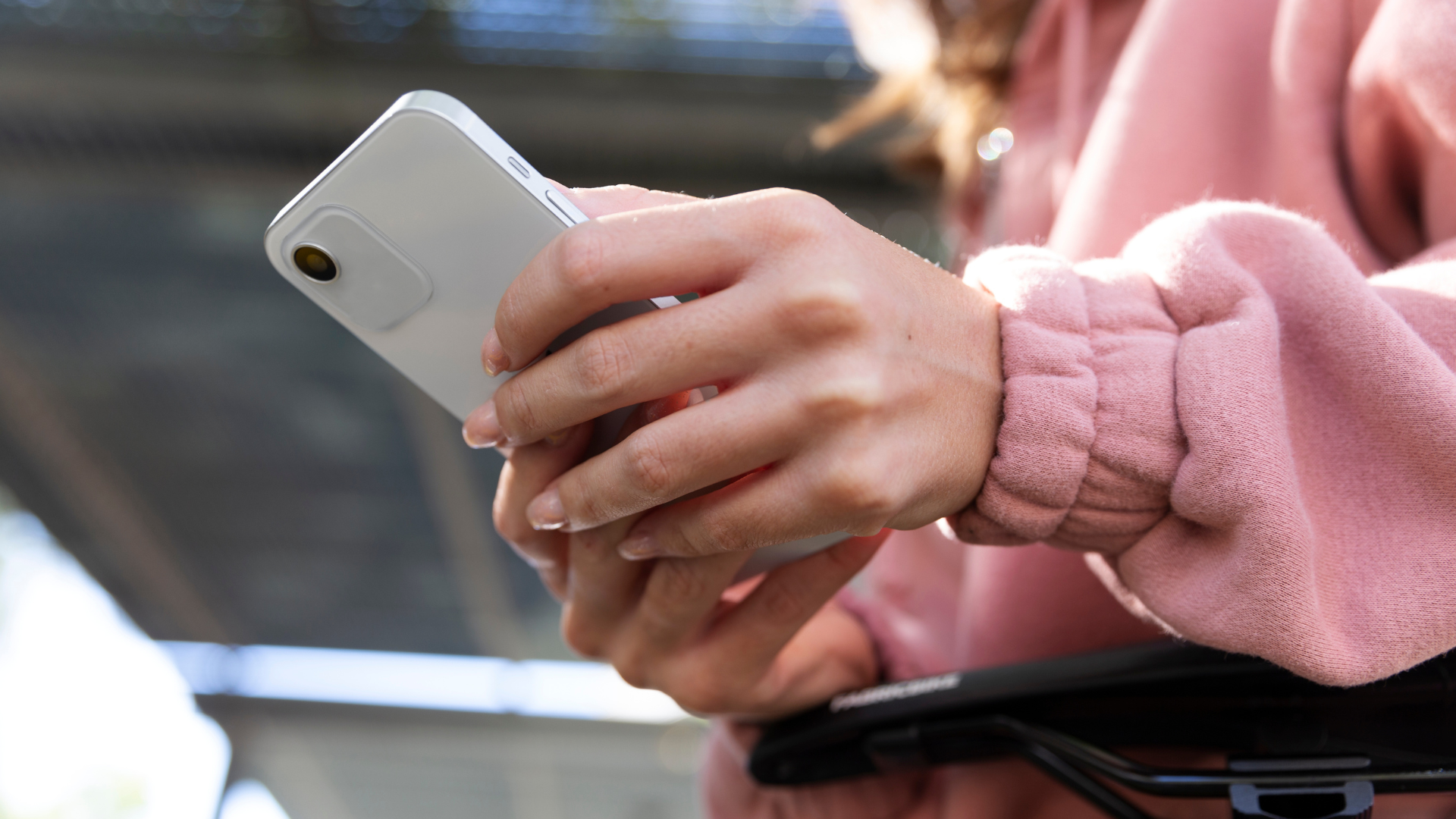 In a world of mobile apps and evolving app development technologies, staying updated with the latest iOS app development trends is crucial, especially in 2023 when the global mobile app market has reached a staggering $240 billion. With the increasing demand for highly skilled mobile application developers, companies have realized the importance of establishing a strong mobile presence. iOS, with its specialized and unique approach, offers a range of benefits through a fully functional and futuristic iPhone app developed by an expert iPhone app development company. To create innovative and engaging mobile apps, top iOS developers need to stay ahead of the curve and implement cutting-edge practices. In this blog, we will explore the dominating iOS app development features, scope, and benefits for 2023, providing developers with valuable insights. We will discuss about the how an iphone app can enhance flexibility, and scalability, and can reach a vast iPhone-using audience while generating higher return on investment through monetization and boosting sales.
Top iOS App Development Features to Explore in 2023
iBeacon Technology: 
Enhance user experiences with Bluetooth LE-based iBeacon technology. Deliver location-aware notifications and promotions, track indoor locations, and create personalized interactions for innovative mobile experiences.
Cloud Integration: 
Unleash the power of the cloud in iOS apps. Discover how popular cloud-based apps revolutionize file sharing, security, and data retrieval. Utilize Apple's comprehensive Cloudkit platform for efficient and scalable cloud app development.
High-level Security: 
Safeguard user data with encryption, two-factor authentication, and Apple's AppTransportSecurity. Mitigate cyber threats and prioritize user privacy, integrity, and secure connections in iOS app development.
Swift 6: 
Experience faster, reliable app development with Swift 6. Benefit from improved coding, performance, and debugging capabilities. Create high-quality apps with straightforward syntax and compatibility.
iOS 17: 
Anticipate enhanced user experiences, customization, security, and a revamped App Store. Explore potential AR/VR integration, Music app changes, and Dynamic Island features for captivating experiences.
Apple Pay: 
Revolutionize mobile payments with secure and seamless transactions. Embrace Apple Pay integration in iOS apps for a hassle-free payment solution that enhances user experiences.
Greater UI/UX Focus: 
Elevate user engagement with intuitive and visually appealing interfaces. Incorporate 3D graphics and augmented reality for innovative and accessible iOS app experiences.
Super App Development: 
Simplify users' lives with all-in-one super apps. Integrate multiple services into a single platform, enhancing efficiency, user experience, and security.
Dark Mode: 
Experience visually appealing and energy-efficient interfaces. Reduce eye strain and conserve battery life with Dark Mode, supported by major iOS apps and growing in popularity.
Siri Shortcuts: 
Automate tasks and enable hands-free interactions through voice commands. Enhance user experience with seamless shortcut execution and integration with iOS features.
iPadOS: 
Unleash the potential of the iPad with optimized features for immersive experiences. Utilize advanced technologies for augmented reality, machine learning, and high-performance graphics in iPad app development.
The Scope of iPhone App Development In 2023
Exquisite Emulators: Elevating the iOS App Development Experience
High-quality emulators create a captivating environment for iOS app development, enhancing user experiences. With superior efficiency and support, iOS emulators simplify the development process, accelerating app creation and ensuring seamless user engagement.
Swift Speed: Swiftening the iOS App Development Process
Developing iOS apps takes less time compared to Android, thanks to the simplicity and power of Swift. With its user-friendly syntax and streamlined coding process, Swift enables developers to build iOS apps efficiently, offering a significant time advantage over Java-based Android development.
Apple's Developer Support & Tools: A Class Apart
Apple's unparalleled support and tools for developers set iOS apart from other platforms to provide the best mobile app solutions. Unlike the fragmented Android ecosystem, Apple's closed ecosystem ensures standardized devices and operating systems, leading to better-developed tools and comprehensive support for iOS app development.
Streamlined Process: Lesser Fragmentation, Greater Simplicity
iOS app development benefits from lesser fragmentation, minimizing the challenges of dealing with multiple platforms, brands, and screen dimensions. The restricted variety of iOS devices simplifies app creation and reduces the risk of unexpected bugs, ensuring a smooth and consistent user experience.
Monetization Potential: Capitalize on iOS and Android Customers
When considering monetization, iOS holds a significant advantage. Apple App Store generates twice the revenue of Google Play, as iOS users are more willing to purchase apps and make in-app purchases. While Android dominates utility apps, iOS users display a stronger inclination towards spending money on apps, making it a lucrative platform for developers.
Seamless Updates: Keeping Apps Running Smoothly
Maintaining app compatibility with various operating system versions and devices can be challenging. However, iOS users are more prompt in updating their operating systems, ensuring a higher level of OS uniformity. This simplifies the task of developers in keeping their apps functional and bug-free, providing a better user experience.
Cost Considerations: Budgeting for Development
Development costs depend on the project's size, complexity and the quality of ios app development services. Android app development tends to be costlier due to coding difficulties and the need to accommodate multiple resolutions. Therefore, considering development costs is crucial when choosing between Android and iOS app development.
User Loyalty: Captivating Apple's Devoted Audience
Apple boasts high user loyalty, with a majority of iPhone owners committed exclusively to the brand. This loyalty surpasses that of Android users, presenting a promising market for iOS app development services and the extent of offering the most reliable mobile app solutions. Understanding and catering to this devoted user base can lead to long-term success in the iOS app market.
A Bright Future for iOS Development
As iOS development continues to evolve, embracing technologies like IoT, Machine Learning, Artificial Intelligence, and Augmented Reality becomes essential. These advancements enable developers to create seamless and innovative experiences for users, ensuring a prosperous future for iOS app development. With Apple's commitment to innovation, we anticipate exciting developments that will shape the mobile app landscape.
Top Benefits of iOS Mobile App Development Services in 2023
Building Online Reputation: 
Stay ahead of the curve by creating a lasting impression. iPhone app development companies understand market trends and employ advanced techniques to deliver tailored apps that enhance your online reputation. These companies often have marketing and business consultants who can guide you step-by-step to boost your brand's image. Some service providers even offer online reputation management services, ensuring that your brand stands out in a crowded digital space.
Increased Efficiency with shorter Time to Market (TTM): 
Collaborating with an iPhone app development company grants you access to a team of experienced developers equipped with cutting-edge tools. This enables faster app development, resulting in a shorter Time to Market for your app. By streamlining business operations and minimizing errors, your app can efficiently cater to customer needs. iPhone app developers prioritize the end user, allowing you to enhance your business and deliver exceptional customer service.
Enhanced Visibility: 
An iPhone app can significantly improve your business's visibility. Tailored apps leverage localization concepts and cutting-edge technologies like iBeacon to boost sales for brick-and-mortar retailers. Location-based iPhone apps attract and retain customers, while social media integration allows users to easily find your business. You can even run targeted ad campaigns using the services of an iPhone app development provider, maximizing your reach and attracting potential customers.
Loyalty Programs: 
Rewarding loyal customers is a proven strategy for increasing sales. iPhone app developers can integrate online loyalty programs into your app, eliminating the need for physical cards and manual tracking. By incentivizing customer interactions, loyalty programs encourage repeat business and promote sales growth. For instance, Starbucks offers exclusive rewards to app users, driving customer engagement and loyalty. Implementing such programs through your app can help you establish a strong bond with your customers.
Increased Return on Investment (ROI): 
Flexible hiring models offered by many iPhone app development companies allow you to hire developers based on your app's scope and business requirements. This approach is cost-effective and scalable, adapting to changing needs. By having a dedicated team of developers working exclusively on your app, you can ensure high-quality development without breaking the bank. This translates into a higher ROI and a successful app that adds value to your business.
Strengthened Online Presence: 
Google favors businesses with mobile-friendly websites and mobile apps. An iPhone app with desirable features can bolster your online presence, making it easier for customers to find your products and increasing sales opportunities. Leading companies, such as Myntra, have transitioned to an app-only platform, reaping significant profits. A strong online presence not only expands your customer base but also helps establish your brand and facilitates business growth beyond geographical boundaries.
Brand Establishment: 
Being present on your customers' iPhones is a powerful way to strengthen your brand. Collaborating with an iPhone app development company can optimize your app's visibility on the App Store through App Store Optimization (ASO) techniques. As your app garners more downloads and popularity, your brand gains recognition and credibility. A prime example of brand establishment through a mobile app is Zara, which witnessed a remarkable 60% increase in sales after launching its app.
Elevating the Shopping Experience: Tailored eCommerce Features
Enhance your online shop or marketplace with a customized iPhone app that offers a seamless shopping experience. Integrated user-friendly features, a simple shopping cart, and advanced functionalities elevate the overall shopping journey for your customers. Utilize technological advancements to incorporate multi-language support, multi-currency options, and robust security measures, ensuring customer satisfaction and improved privacy protection.
Personalization for Customer Delight: Tailored Notifications and Offers
Connect with iPhone users on a personal level by providing tailored notifications about limited-time discounts, product launches, and promotional offers. Engage your customers with exclusive coupons, wishlists, and loyalty programs, building long-lasting relationships. Startups and established businesses alike can leverage an iPhone app to deliver an exceptional customer experience, leveraging features like event integration and calendars for maximum engagement. Personalization plays a crucial role in customer retention, influencing nearly 70% of buying experiences according to Salesforce.
Accelerating Purchasing Decisions: Empowering Pre-Shopping Research
Enable users to make informed purchasing decisions by offering them access to reviews, advanced search capabilities, and other valuable information through your app. Streamlining the pre-shopping research process on mobile devices speeds up the decision-making process and increases brand favorability. Leverage the power of mobile analytics to gain insights into user behavior and shopping patterns, optimizing your marketing strategies based on this valuable data. Mobile analytics also provide crucial information on mobile conversion rates, empowering you to drive sales through targeted campaigns.
Targeting the Affluent Audience: Tapping into iPhone's Allure
The iPhone is often associated with affluent users, presenting a unique opportunity to address and attract this specific audience. By partnering with a reputable app development company, you can create an app with top-notch features and exceptional functionality, captivating the affluent user base. As your app gains popularity, your business will experience a significant boost in sales. Leverage the expertise of an app development company to target specific audiences in different regions, expanding your reach and market presence.
Gaining a Competitive Edge: Value-Added Services and Continuous Updates
An app development company offers more than just app development. With value-added services like 24/7 technical assistance, app maintenance, and regular updates, your app remains compatible with Apple's latest iOS versions and devices. Staying up-to-date with real-time updates gives your business a competitive edge, allowing you to thrive in the ever-evolving business landscape. By embracing technological advancements and standing strong against growing competition, your company can maintain its position as an industry leader.
Collaborate with Whitelotus Corporation – a Leading iPhone App Development Company in India!
It is evident that developing an iPhone app with a user-friendly interface and exceptional user experience can significantly propel your business forward. However, to achieve this, it is crucial to partner with a reliable and experienced mobile application development company in India. By hiring developers from India, specifically at Whitelotus Corporation, you can tap into the vast pool of skilled professionals who have a deep understanding of the latest technologies and tools required for creating engaging iPhone apps. With our expertise and track record in delivering enterprise-grade iOS applications across various industry sectors, we are well-equipped to meet your business objectives and drive growth. Take advantage of the opportunities offered by mobile app development in India and connect with us at Whitelotus Corporation to explore how our team can elevate your business with captivating iPhone apps.
Also Read: