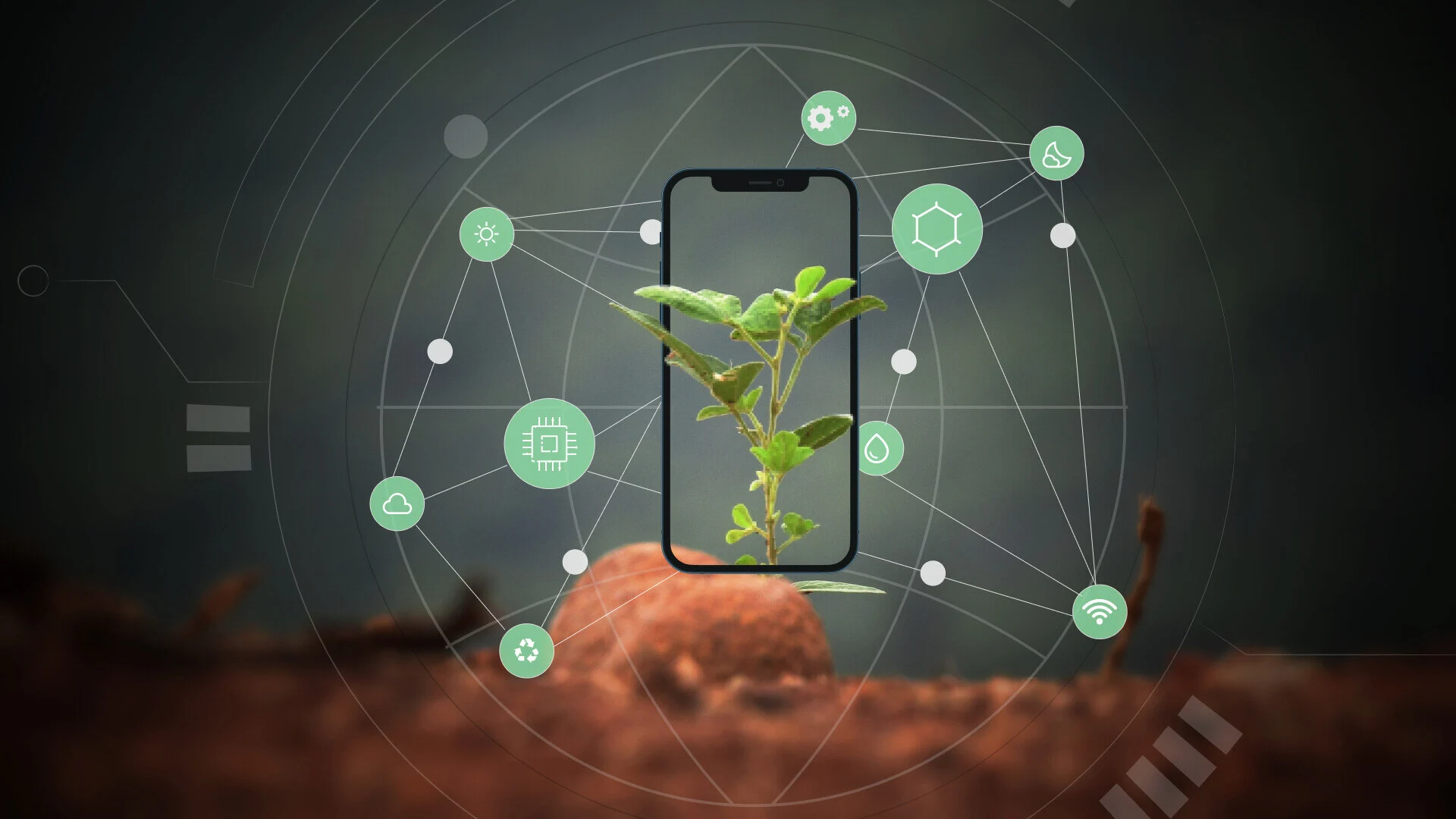 We live in an era where technology evolves, thrives, and innovates better business-driven solutions every day. However, on a global front, the same technology is in the pursuit of environmental sustainability. In the fight against carbon emissions and environmental degradation, mobile applications are emerging as powerful allies. Governments and industries alike are now seen rapidly embracing environmental-friendly practices. Mobile application development services have taken up a daunting task to pave the way for a greener and more sustainable future, showcasing the potential to cut billions of metric tons of CO2 annually.
The blog takes you through the groundbreaking ways enterprises contribute to building eco-conscious mobile apps universally acclaimed and supported by governments. We have attempted to explore several opportunities and have shared a few examples of eco-friendly applications that can promise to create a sustainable business model for future generations.
What is Green Tech?
Often talked about as green tech, Green technology comprises a form of technology that works for a purpose to sustain the environment either in its production process or via the supply chain. The said technology encompasses major aspects such as clean energy production, utilizing alternative fuels, and opting for those technologies that are more eco-friendly as compared to fossil fuels.
Today's youth investors are major contributors to promoting green technology and are understanding the growing impact of climate change and the depletion of natural resources. Some of the key insights of this upcoming technology are:
Green tech is a fusion of scientific advancements and technology that will mitigate human interventions in the natural ecosystem.

It covers diverse domains such as atmospheric science, energy, material science, agriculture, and hydrology.

The primary objective of the technology is to reduce carbon emissions and other greenhouse gases that play a crucial role in climate change.

Investors are more keen to contribute to green technology advancement projects by investing in financial markets that can endorse environmentally conscious tech initiatives.
How Apps are Driving Green Enterprise Initiatives Ensuring Sustainability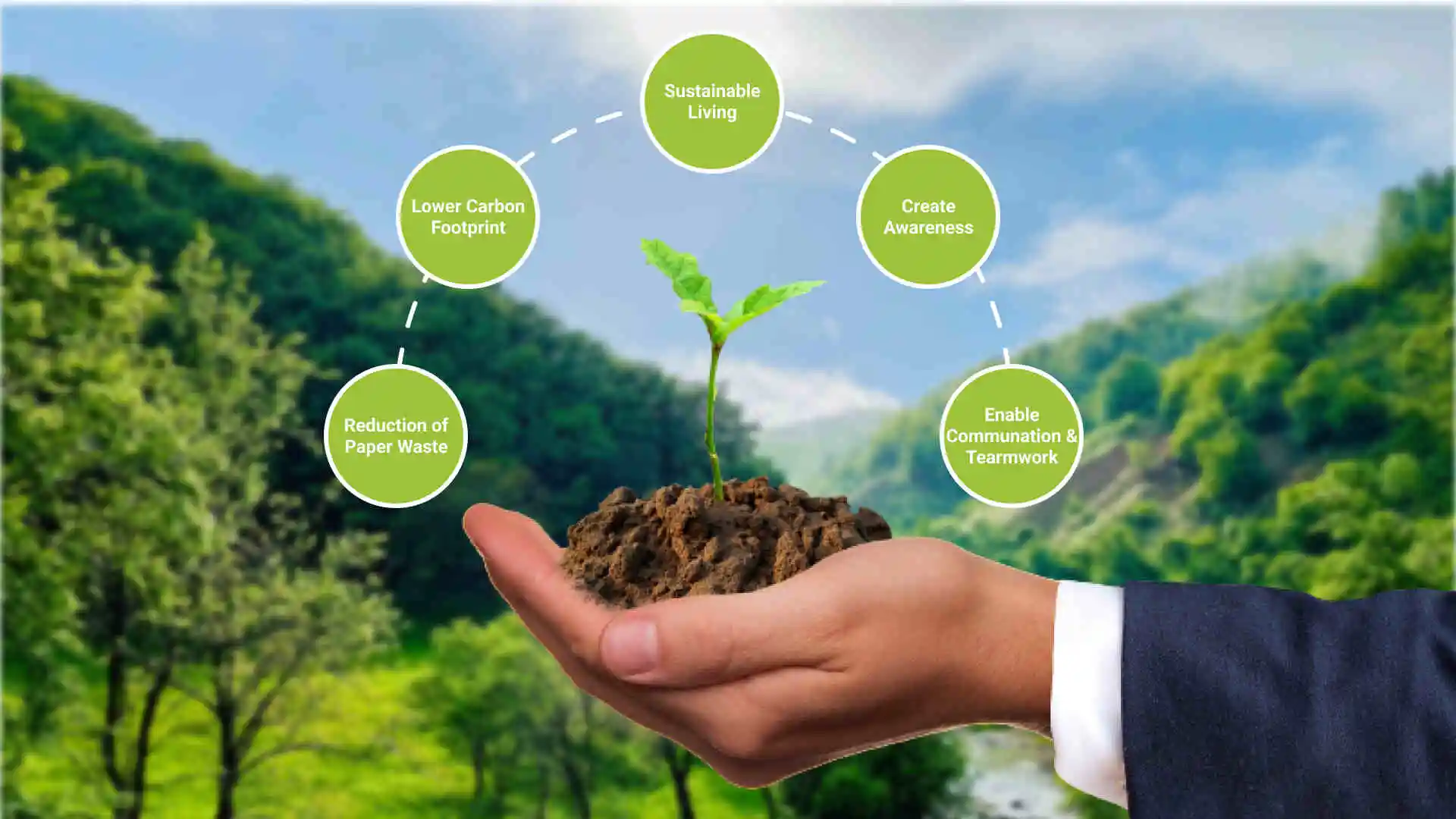 Significant Reduction of Paper Waste
When mobile apps are used instead of paper, we are significantly reducing the amount of paper waste. A smartphone app can take the place of a paper invoice, a food menu, or a whole book itself. QR scanning can replace paper tickets effectively. This initiative promotes the preservation of forests and ecosystems and simultaneously reduces the energy needed to make paper. In addition, by using the app for specific tasks processes can be simplified and further reduce paper waste.
Ensuring Lower Carbon Footprint
Smartphones are considerably contributing to reducing the carbon footprint by letting us avoid driving to a place or waiting in line, which saves time and energy. Tasks such as physical trips to a specified location can now happen with just a simple push of a button. Apps can cut down on electricity usage, as they consume much less power than electronic devices. Also, people can access services and goods without going to a physical store, and with the help of apps can decrease the amount of cars on the road. This means lesser air pollution and fewer greenhouse gas emissions, which are linked to climate change.
Promote Sustainable Living
With mobile apps, people have improved their lifestyles and have begun to protect the environment by choosing eco-friendly ideas that can promote sustainable actions and behavior. 
Numerous social media influencers play a key role in promoting environmentally responsible lifestyles. The apps have led positively impacted numerous lives through education and guidance. The exchange of valuable resources that might otherwise remain inaccessible to many, is now available in a single click.
Creates Awareness Among Individuals
Mobile apps are playing a vital role in promoting sustainable actions and choices by increasing awareness about eco-friendly behaviors. An app could guide users on effective recycling and reducing household energy consumption. People get direct access to a wide repository of users who can guide and instruct on global sustainable practices. Moreover, these apps can even incentivize users to opt for environmentally responsible alternatives through rewards. By making sustainable information easily accessible, mobile apps are now inspiring people to embrace greener habits, leading to a meaningful positive impact on the environment.
Enables Instant Communication and Teamwork
With mobile apps, there comes rapid communication and collaboration, which further influences the positive impact on environmental initiatives. This trend is catching up at a great pace as apps are the best way to provide instant insights to users about environmental matters and can empower them to join fellow communities that are actively involved in tackling environmental challenges.
Conclusion
As technology advances, new opportunities for investing in a sustainable ecology emerge. In a world awash in resources and technology, we must protect the environment while smoothly integrating it with the technologies we rely on. If you're eager to contribute to both environmental protection and growth and are on the way to building a sustainable mobile application, consider engaging with the best mobile application services and reaching out to top mobile app development companies.