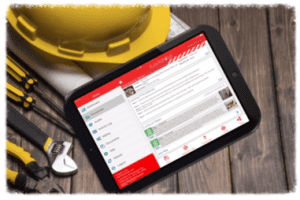 Create Lockout Tagout Procedures
iLockitOut ™ for iPad energy control procedure development and management solution provides all the tools required to develop and manage your OSHA complaint energy control program. Our solution provides easy to use customizable templates and standardized procedures to expedite the creation of your equipment or process specific energy control procedures.Predetermined drop down menus, graphical photo editing, sharing and printing makes developing procedures quick and efficient. Save time and use less resources to develop your own procedures with our guided step by step solution. Once your procedures are completed, you will be able to share them with maintenance, service or authorized LOTO workers. They can now perform lockout tagout directly from their WIFI-enabled iPads using the approved procedures you have created. Our automated background sync on our remote servers insure you will always have a backup of your procedures.
Manage your program
A complete Lockout Tagout energy control program management for your organization.
Start immediately with easy-to-use templates and built-in default procedure statements.
Includes standard graphic energy control icons.
Insert multiple images to create clear, machine or process specific procedures that identify the location of energy control points.
Print, Share and "Open in" procedures on your iPad.
Provide viewing and data entry access to users in multiple department and locations.
Develop and edit graphical energy control procedures quickly and easily.
Edit any terminology, statements and policies on standard templates.
Add custom energy points, devices and sources for your organization.
Customize Your Procedures
Manage, develop, maintain, train, and update, all with one program.
Instantly share and use the procedures via workers iPads to enter actual lockout tagout activities.
Auto sync procedures and updates to remote iPads.
Instantly view in admin mode what equipment or processes are locked out in "Real Time" with dashboard format.
Historical activity charts.
Click on procedure in use to access activity detail.
Use iLocklitOut ™ solutions built-in sample energy control policy to develop your own comprehensive energy control program.
Create machine-specific lockout procedures for different locations or departments.
Train your employees with built-in training PDF.
Access current OSHA lockout/tagout standards, tips and guidance with a few clicks.
Unlimited support
Multiple Users and Admins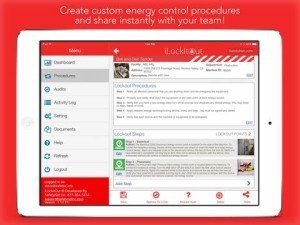 Developer
iLockitOut iPad app Develop and Design by Whitelotus Corporation. We're a battle-tested team of mobile rock stars. We work with cool clients and make apps that excite us. INGENIOUS, INNOVATION, INTEGRITY, IMPECCABLE and INVINCIBLE is our 5i principle which drives and defines Whitelotus Corporation. We have always provided world class service in mobile apps development outsourcing till date. When you choose Whitelotus Corporation, you are partnering with most cost-effective team that has been designing and developing feature-rich mobile apps for years. If you search for best mobile application development company for than your ends here – Whitelotus Corporation.